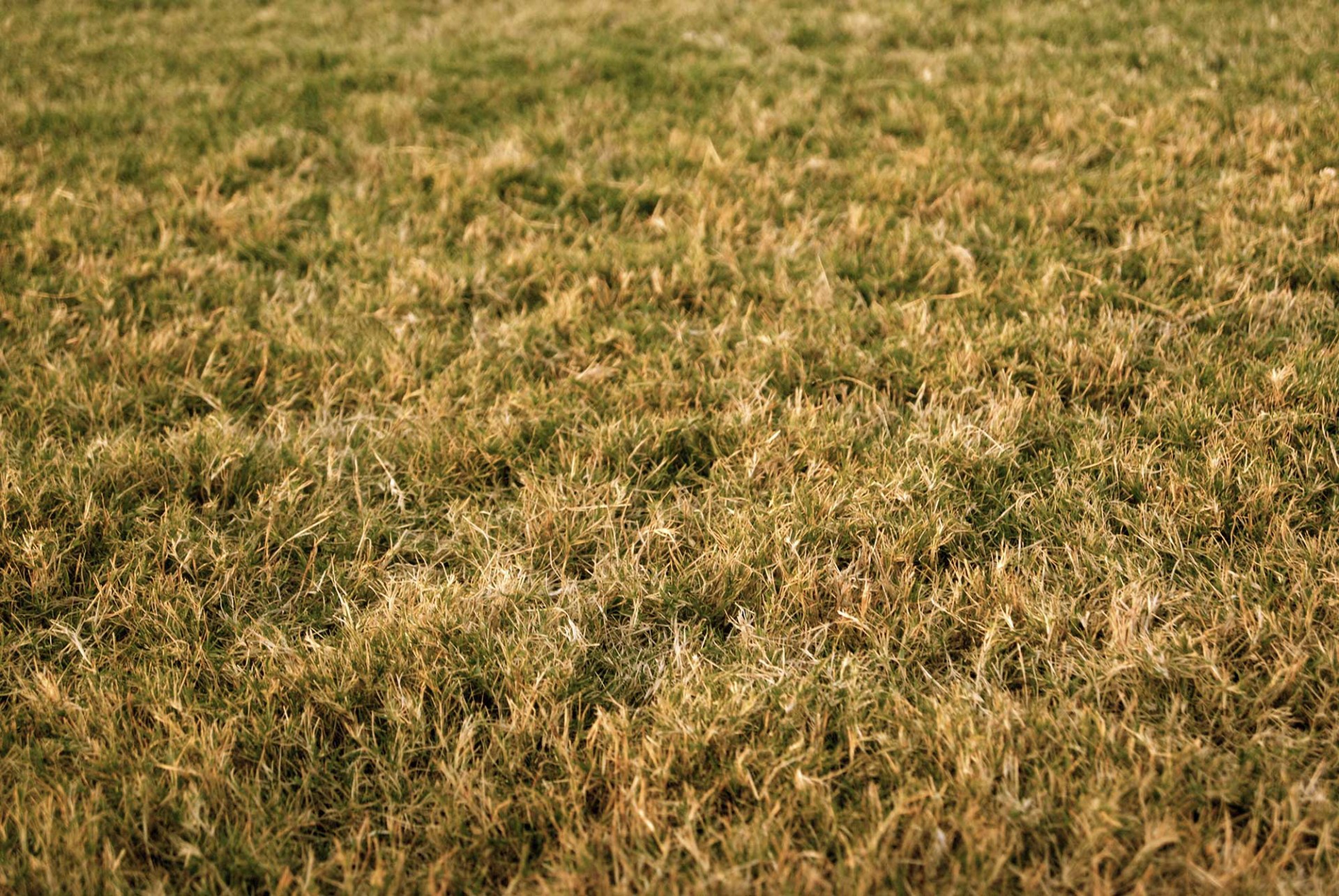 4 Tips for Keeping your Grass Alive

Kansas in July is hard on our lawns! Follow these tips to keep your lawn nice and healthy well into the fall. Bringing it back to health is harder than you think!
1. Don't Overwater
Most people over-water their lawns and do a great deal of unintended damage. The perfect amount is an inch of water per week. Periodic heavy soaks are perfect and allow the water to penetrate more easily down to the roots. Try to water early in the morning or late at night for less evaporation.
2. Avoid a Buzz Cut
Giving your lawn a buzz cut puts a lot of stress on the grass, exposing the roots and soil and reducing its ability to fight off pests and weeds. Lawn care pros say you never want to mow your grass shorter than 3 inches. Also, adjust your mower height and let the grass grow a little longer between mowings.
3. Fertilize, Fertilize, Fertilize
Always use a broadcast spreader to ensure even application. Too much fertilizer in one area will kill your grass, so never pour it directly out of the bag. An ideal time to do this is the spring but consult a professional lawn care service provider if you think you need something mid-summer.
4. Watch for Weeds and Pests
Did you know one dandelion plant makes up to 15,000 seeds, which can survive almost six years in the soil? If weeds are taking over your yard and killing your grass, we highly recommend consulting with a professional to get a gameplan together. Late fall or early spring is the ideal time to apply a herbicide to your lawn so put a note in your calendar!
If you would like a service provider referral, please call me anytime! My first job was mowing lawns so I have a passion for green grass 🙂 – Jeremy 913-961-1234
Source: https://www.angieslist.com/articles/stop-killing-your-grass-5-tips-your-lawn-wants-you-follow.htm